…In 6 weeks!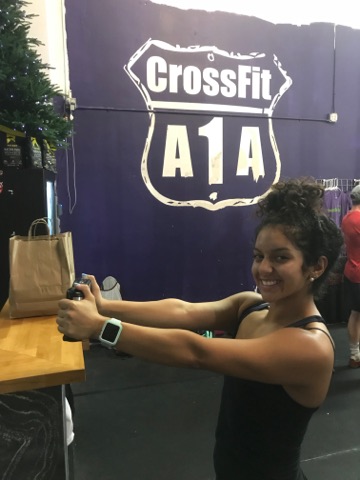 Bryanna was already a seasoned CrossFitter and had a pretty good understanding of nutrition before we started. Her goals were 10+ pounds of weight loss and   body fat loss. She lost the weight, and the fat, all while maintaining her lean mass and improving her hard fought strength gains!
Here's her story:
"Going into the Nutrition Challenge I had some doubts and concerns but I needed a push to get back into my old routine since moving from NY.
I've done Paleo challenges in the past but felt weak, as I struggled hitting my usual numbers when weightlifting (probably because of the very low carb intake). This challenge proved to be the exact opposite. As each week passed, I noticed myself being more energized, moving faster in the workouts and just feeling overall healthy and strong.
The most difficult part for me was avoiding the urge to snack and handling my water intake for the day. The food was easy, a

fter meal prepping for the week eating those delicious salads and rice bowls was something I looked forward to everyday.
The easiest part for me was showing up to the gym. My body felt ready to take on both the weightlifting and the Workout Of the Day.
The best part of the results is knowing that even after 2 weeks of completing the challenge, I still managed to create permanent habits that are making me a healthier, happier athlete.
Thank you Dan for helping me be better than I was yesterday!!"
For more info on our Nutrition program, visit: fit262.com/nutrition